Limescale protection filters must be purchased separately.
Our model DIB-J850R LONG VERSION is currently sold out and will only be available again on 31.03.2021.
However, you can pre-order the product and receive 4 limescale protection filters free of charge.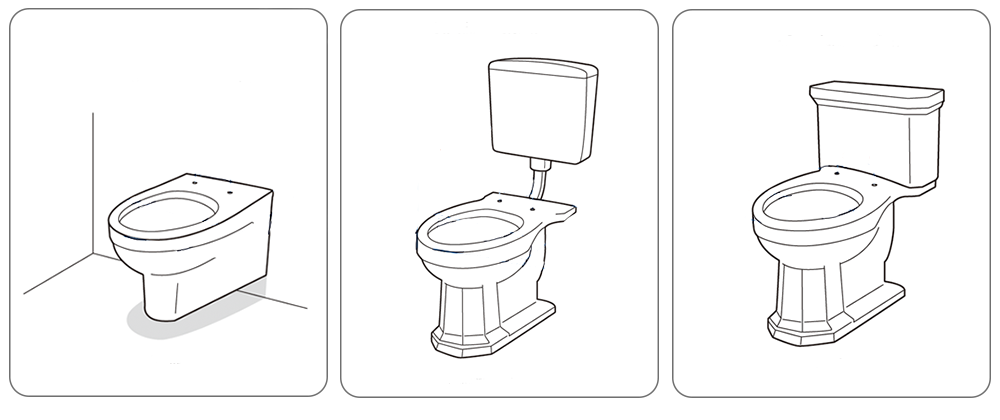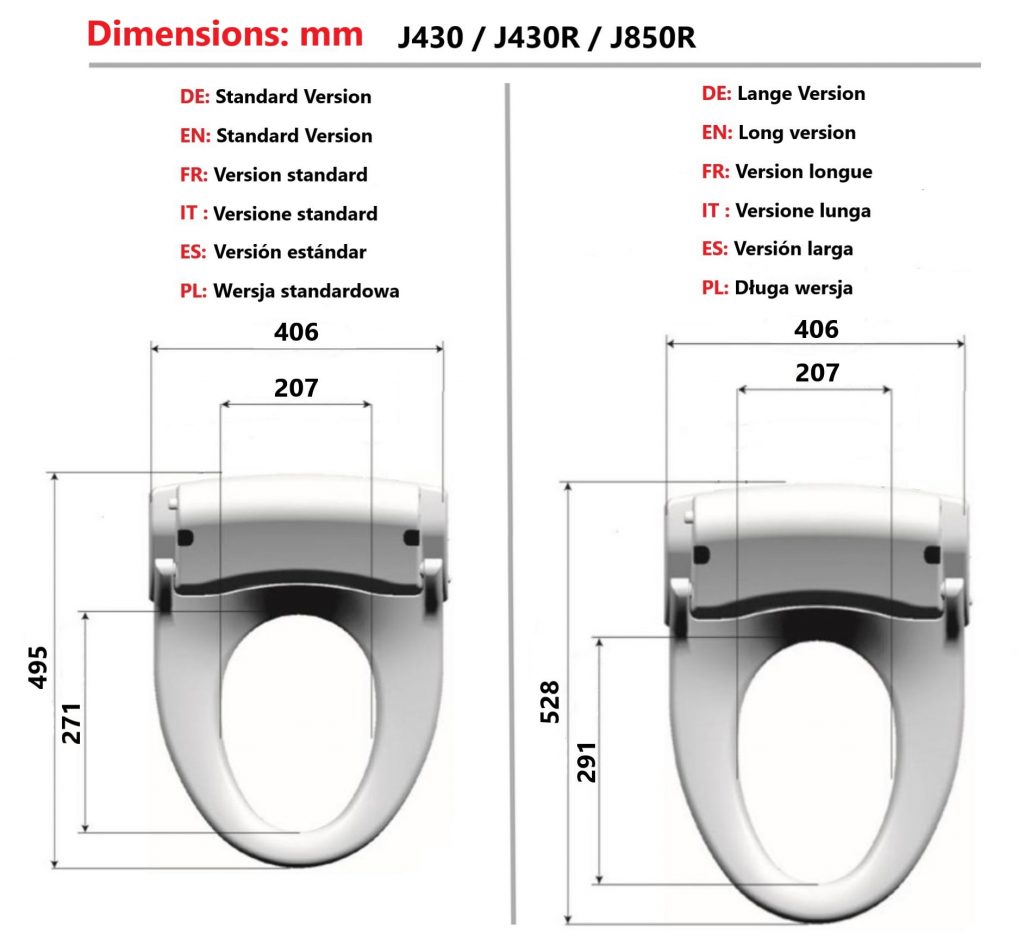 The differences between the three models at a glance:
Hot water heating on J430 and J430R:
All models have a seat sensor integrated in the seat. In the cold seasons, when the water temperature is preset to the desired level and you sit on it, the water in the boiler is heated at that moment in about 30 seconds.
The cleaning time preset by the factory is 1 minute. After the first cleaning, you would have to wait approx. 30 seconds to reach the preset initial temperature; however, if you want to start the second cleaning process directly without waiting, you will not get the preset initial temperature, but you will get permanently lukewarm water.
Hot water preparation on the J850R:
The J850R model does not have a tank, but an instantaneous water heater.
Hot water is permanently available here.
The factory preset cleaning time is 3 minutes. Due to this ingenious technology, the water pressure is much higher (good for hard stools or blockages) than in the models with tank technology. The water jet is also wider due to the special 9 holes of the nozzle for women (good for lady shower/bidet function).
An odour extraction function is also included.
All three models are equipped with a hairdryer.
All mounting accessories included (mounting plate with fixing screws, T-piece, connection screws 3/8 inch + ½ inch, 300cm extra long water hose, can be shortened as desired, only with us).
Only we grant 30 days right of withdrawal – even after use! (only with us)